Bad Liver and a Broken Heart
Author:
São Trindade
Design:
Léo Favier
Format:
270 mm x 200 mm, 28 pp.
Print:
Riso, unbound.
First Edition:
300 copies
November 2012
Second Edition:
200 copies
April 2013
SOLD OUT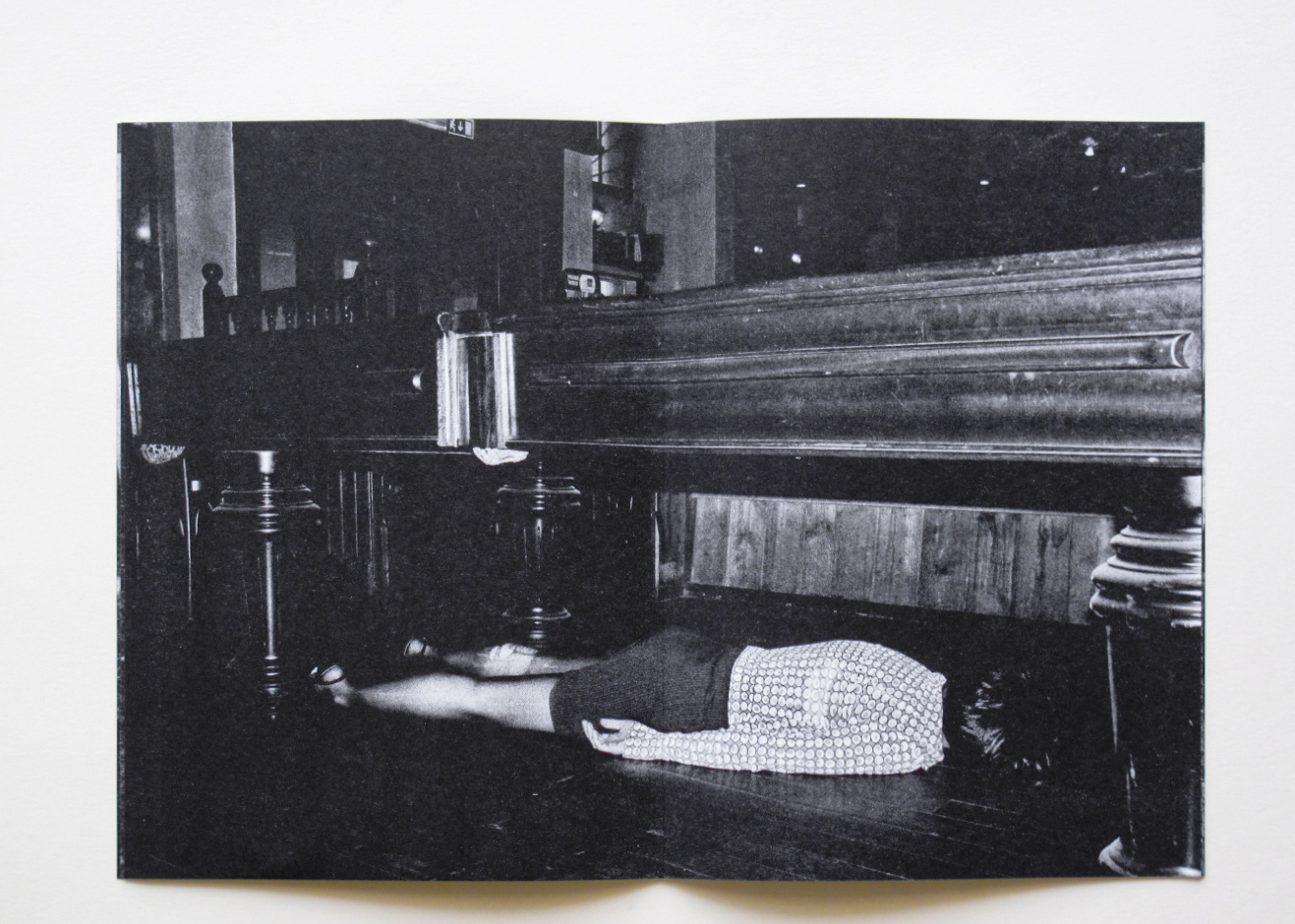 (PT)

A origem deste trabalho de autoficção encontra-se num dos cadernos de desenho da São Trindade. Este era inteiramente dedicado ao tema do abandono, da perda, ou da decadência enquanto estado corporal. Com referências a estética das cenas de crime e da vida nocturna fotografadas pelo Weegee, o corpo da artista é preparado (com se diz de um piano preparado) com adereços, vestidos, gestos que indiciam actividades recentes e personalidades diferentes e tornam cada imagem numa história particular. O espaço envolvente serve de caixa de ressonância para cada um desses estados performaticos de corpo.
(ENG)
The origin of this work of self-fiction can be found in one of São Trindade's sketchbooks. This one was entirely focused on the theme of abandon, loss, or decay as a corporeal state. Using references to crime scenes and nightlife aesthetics photographed by Weegee, the artist's body is prepared (as they say of a prepared piano) with props, dresses, gestures that hint at recent activities and different personalities and turn each image into a particular story. The surrounding space serves as a sounding board for each of these performative states of body.