The Candidate
Author:
António Júlio Duarte
Design:
Léo Favier
Format:
370 x 300 mm, 20 pp.
Print:
Offset, Colour, Stamp, Newspaper
Edition:
400 copies
November 2012
10 €
- FREE SHIPPING IN PORTUGAL - ENVIO GRÁTIS PARA PORTUGAL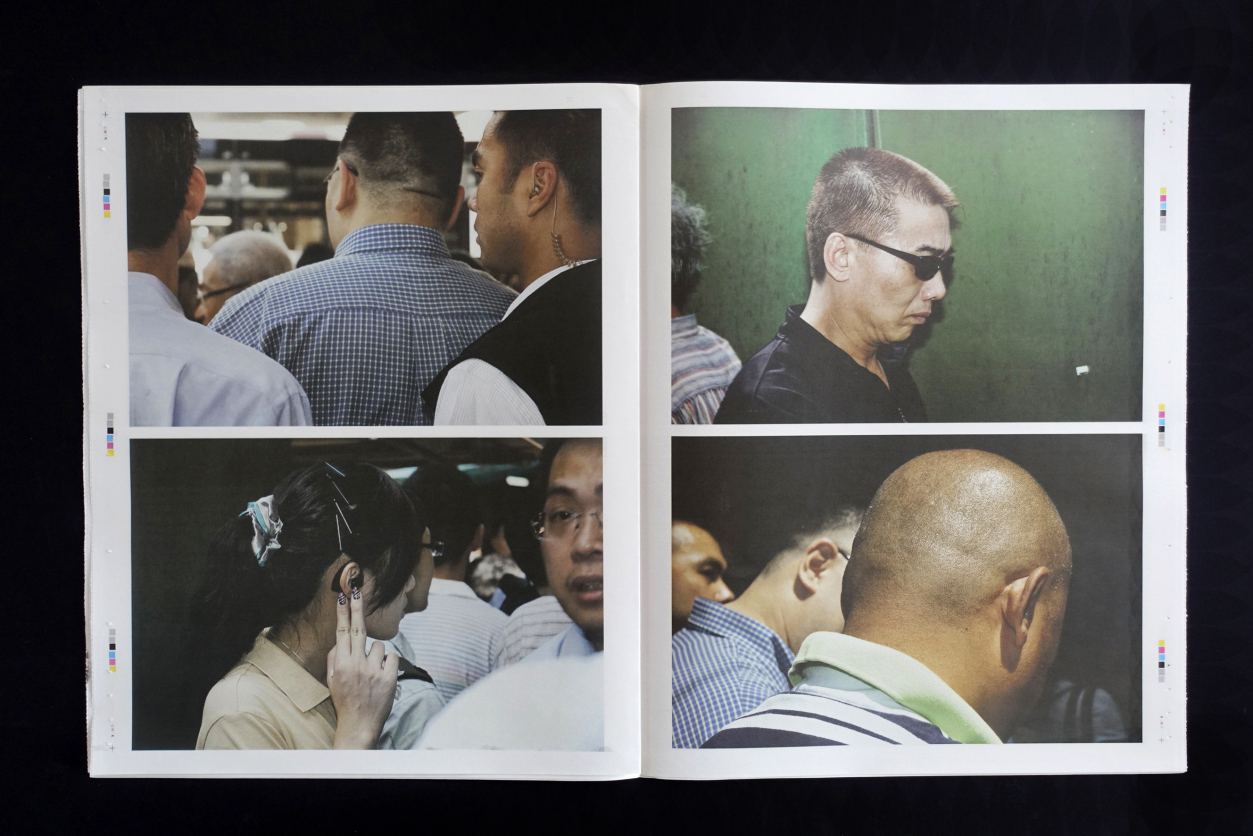 (PT)

Macau era a última colónia europeia na China quando os Portugueses retrocederam a sua soberania em Dezembro de 1999. O governo de Macau é desde então chefiado por um governador que é 'sugerido' pelo governo central da República Popular de China. Em Junho de 2009, Fernando Chui Sai On se declarou o candidato único para a eleição de chefe executivo de Macau. António Júlio Duarte seguiu as duas últimas semanas da campanha eleitoral. Documentou um candidato que não tem concorrente, que não precisa de convencer, que não é eleito pelo povo. The Candidate é um projecto de fotojornalismo em que as imagens perdem em actualidade, tornam-se genéricas. São sobre uma campanha eleitoral e um candidato. Encenam o processo de legitimação do poder.
(ENG)
Macau was the last remaining European colony in China when the Portuguese transferred back its Sovereignty in December 1999. The government in Macau is now headed by a chief executive, who is appointed by China's central government. In June 2009 Fernando Chui Sai On declared himself the sole candidate for Macau's chief executive election. António Júlio Duarte followed the last two weeks of the election campaign. He documented a candidate who has no competitors, who does not need to convince, who is not elected by the people. The Candidate is a photojournalism project in which the images lose their topical value, they become generic. They are about an electoral campaign and a candidate. They are staging the process of legitimising power.